Remember if your child has medication at school please pickup the last day!!
We only have a few weeks of school left and they are busy weeks.
May brings with it: May 3rd 5th grade orientation at the Middle school
May 10th 5th grade Parent / Student Orientation @ PRMS 6pm
May 12th PRES Field Day at 1:30
Let's not forget Mother's Day Sunday May 14th
2 hour late start Wednesday May 17th
Graduation Sunday May 21st
Numerous other activities so check your calendars……………
If you haven't scheduled your childs physical for this next year please do so. All Physicals for school need to be dated after May 1st. Check their shot records and see what boosters are needed.
Incoming 7th graders need a TDap booster
Throughout the Summer remember your sunscreen, and Mosquito spray.
Check for ticks if you have been out in the woods. Also, don't forget about the Poison Ivy, Poison Oak and Poison Sumac.
Have a safe and enjoyable summer…………………..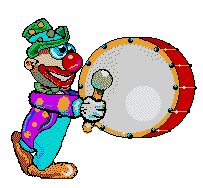 :